ICHIKUDO COSMETICS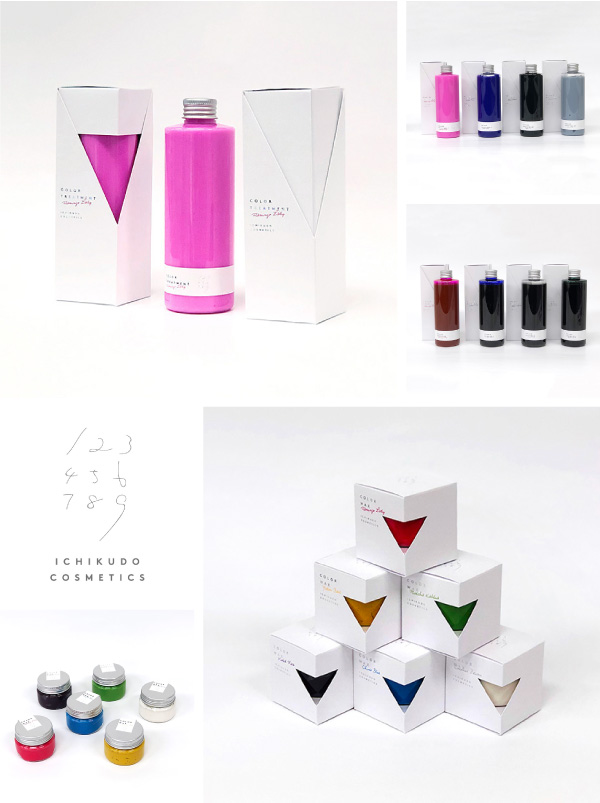 New Item : Hair Color Shampoo,Treatmet & Hair Color Wax
This time, we are introducing original hair color shampoo, treatment and hair color wax in special packages.
Its characteristics are based on the image of a woman relaxing with a cocktail.
Color shampoo & color treatment
They prevent from losing hair color and keep the dyed color in the salon longer.
They firmly remove sebum of scalp and give glossy and deep color to the decolored hair.
Color wax
Creamy wax that can be applied easily.
You can only dye the day you want to color your hair.
Because it can be easily removed with shampoo, you can easily change the hair color to suit the mood and fashion of the day.