Entertainment
Taking the global environment into consideration,
a jacket was created using paper to 100%
Caring about the feeling of nature and warmth that paper gives us, we have developed a disc-jacket using 100% recyclable paper. A design that brings out the original natural beauty of a paper package and which also sensitively captures the needs of the user. Since we use only recyclable material, this product is an earth-friendly product that contributes to both preservation and protection of our natural resources and environment.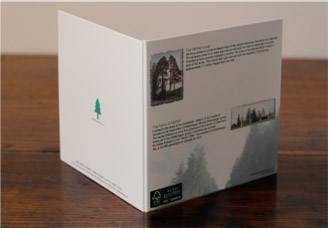 Being the first in the world to produce this package (Mini Jacket) which has
been praised by artists all over the world, we are still maintaining support by many people, both artists and the general public.
There are 4 types: Single, Flat (Two-fold spread, one slot for disc storage), Double(Two-fold spread, two slots for disc storage)、Triple (Three-fold spread) . The photo is a Flat type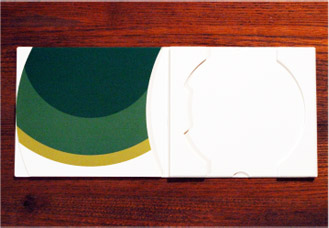 This CD/DVD tray made of 100% virgin pulp has been developed in Sweden, a country with high awareness about environmental conservation. Insert the edge of the disc into the tray, and the disc will easily be fixed.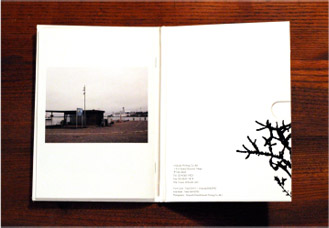 DB-Pak which is the abbreviated name for "Disc Book Package", can store both disc and booklet (up to 60 pages). The feel of the product is that of nature and warmth which only paper material can provide.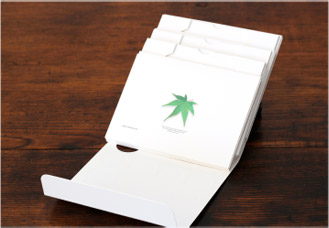 This package has been developed in Holland, and can store a number of CD/DVDs in a compact format. The package is of BOX-type which is put together only by folding of paper, no adhesives or glues are used. The pockets for storing of media are slidable, and they move extremely smooth.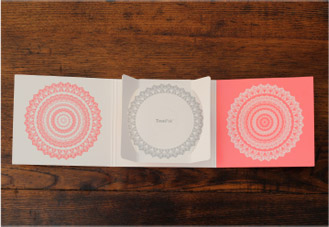 This package has been developed after an idea from an artist who lives in Norway. Adhesives or glues are not used at all, the disc is fixed into the package only by the paper folding. This is the ultimate eco-friendly package. Tronpak is constructed so that although by simply placing the media in the center, the disc will still not fall out easily.
Paper Box
Luxury Package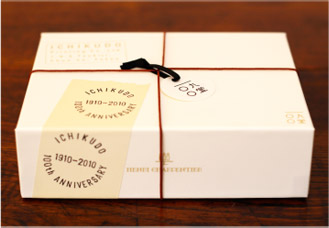 Utilizing high quality paper such as Invercoat with its elegant and shiny surface, we create and produce gift boxes for wine or champagne, fancy boxes for Japanese traditional sweets, and any other kind of special package. We do take care of processes such as embossing and foil stamping. We create a special gift package in a luxury outfit.
Sales Promotion
POP/SP
We offer solutions with a great variety of ideas
and technique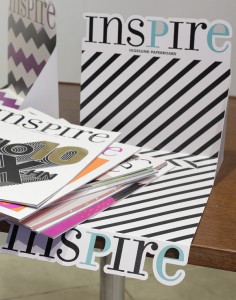 We carry out the planning and production of catalogues, POP displays or hanging posters, novelty gifts etc. for mainly publishers and apparel manufacturers. In order to provide our client with an effective sales promotion, we propose a solution that is consistent from planning all the way through production.